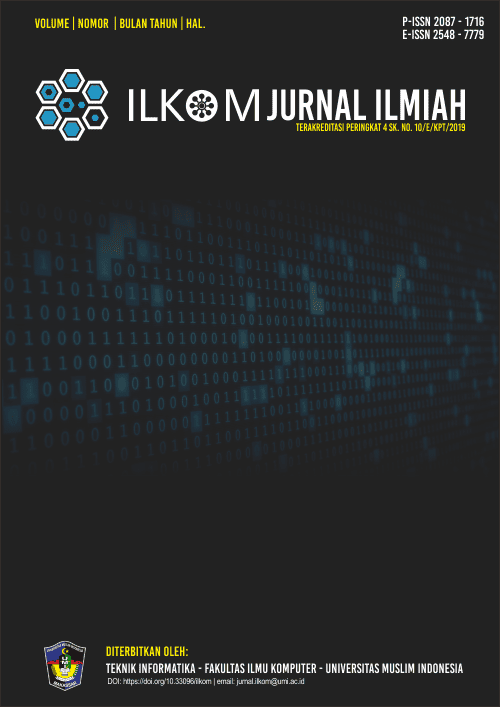 GUIDELINES FOR WRITING MANUSCRIPT
The manuscript is written in Indonesian language excluding Abstract which should be written both in Indonesian and English.

Manuscript is prepared using Ms. Word, Times New Roman font, single line spacing for  1-column A4 sized paper  with margin of top, left, right, and bottom are 2.5 cm, 3 cm, 2.5 cm, and 2.5 cm consecutively, Read more ---> (NEW) DOWNLOAD TEMPLATE 2020.

Abstract is written in Indonesian and English. The length should not exceed 100-250 words with maximum keywords of 5.

Number of pages is 8 pages, for excessed pages will be charged IDR. 100.000,- /page.

MENDELEY with IEEE style is recommended for reference Management. Read more --->> DOWNLOAD MENDELEY TUTORIAL

The manuscript must be original and has not been previously published neither submitted to another journal for consideration evidenced by the author declaration form. Download author declaration form.

The manuscript must be conformed to the rules on the use of punctuation and spelling contained within the guidelines of Indonesian Language Spelling.

The manuscript submission to ILKOM Jurnal Ilmiah must be through jurnal.fikom.umi.ac.id.

Authors must fill out the Telephone/Mobile phone number in order to facilitate the communication process between the organizer of the journal and author.
Number OF ARTICLES for each PUBLISHING
ILKOM Jurnal Ilmiah issues 5- 20 articles for each publication.
Announcements
Sinta 3 accreditation

Congratulations

ILKOM has been awarded Sinta 3 accreditation, read more

Posted: 2019-11-17
Vol 11, No 3 (2019)
Table of Contents
Artikel